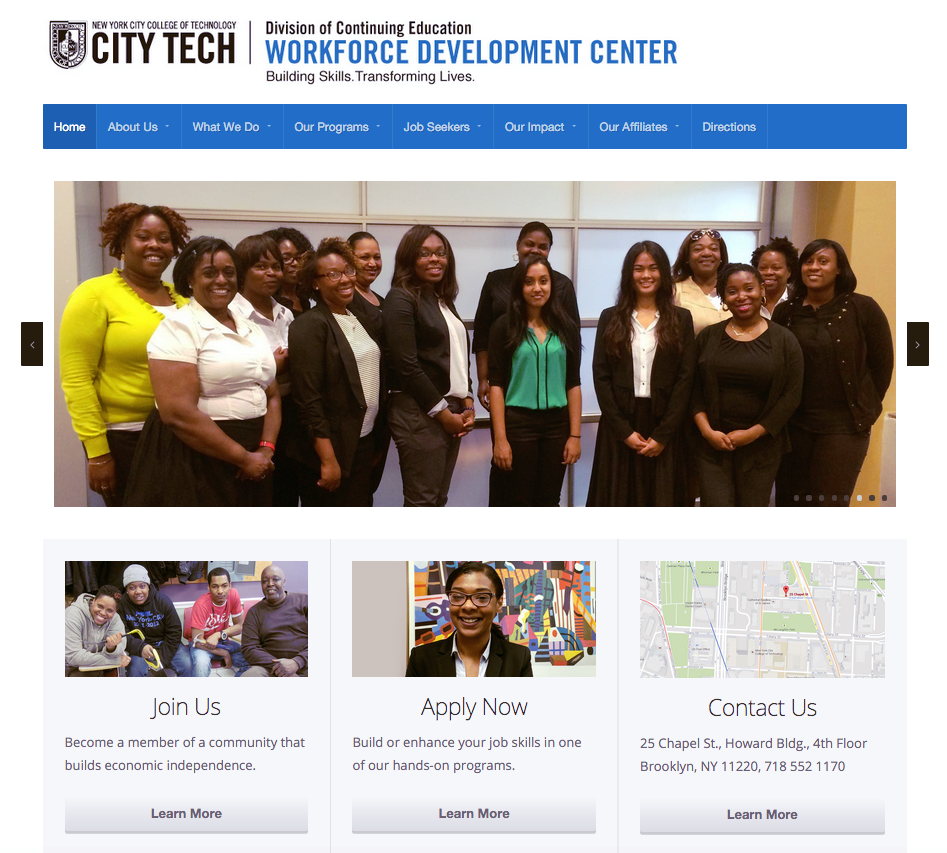 Project:  
The Workforce Development Center (WDC) provides a broad range of workforce preparation and educational services to students enrolled in the Division of Continuing Education and to adult residents of New York City. These services include assessment, counseling, information and referral, case management, career exploration workshops, skills training, workforce preparation, job development and job placement.
The WDC works closely with units in the Division and College departments as well as outside education and human service providers citywide, to plan, develop and deliver activities and programs. Their mission is to provide a broad range of vocational and educational services to unemployed and underemployed residents of New York City.
The WDC wanted to expand its enrollments and provide an easier way for prospective students to understand the capabilities provided by the WDC, they asked the 408 Group to help.
408 Group created the site including:
Online forms to track potential applicants
Full Content Management System allowing WDC staff to manage all the site content
A comprehensive description of all the programs WDC offers
Recognition of all sponsors and partners involved in the WDC
Technologies Used:
PHP, MySQL, Wordpress
Elements:
Content Management, Database.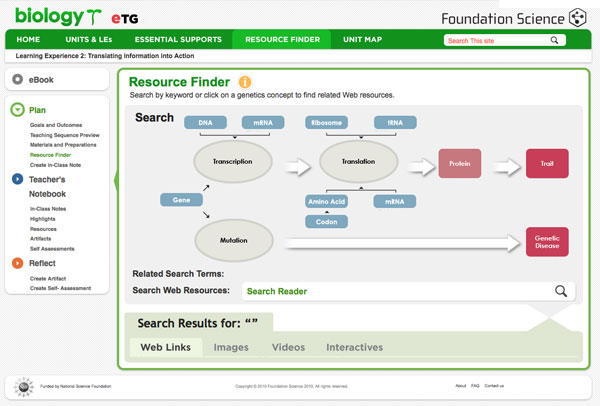 Project
www.foundationscience.org
Foundation Science is a comprehensive high school science curriculum being developed by EDC's Center for Science Education with funding from the National Science Foundation. Foundation Science comprises four full-year introductory courses in chemistry, physics, biology, and earth science.  Because the curriculum addresses national science standards (AAAS, MCREL, and NRC), students using these materials will be well prepared for advanced science courses.
408 Group has developed the electronic teachers guide for the biology section of the curriculum. The site includes an electronic reader for the textbook, a notes builder for teachers to use in lesson planning, and a research tool to tie key concepts to Google searches.
Technologies Used:
PHP, MySQL, JavaScript, JQuery, HTML.
 Elements:
Architecture, Database, AJAX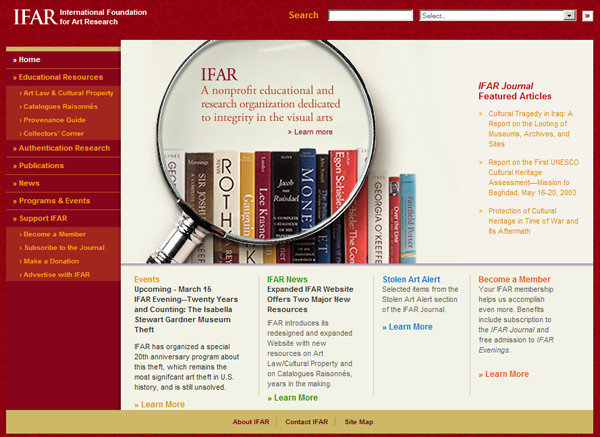 Project:  
ifar.org
The International Foundation for Art Research (IFAR) is a not-for-profit educational and research organization dedicated to integrity in the visual arts. IFAR offers impartial and authoritative information on authenticity, ownership, theft, and other artistic, legal, and ethical issues concerning art objects.
408 Group working with Behavior Design developed a comprehensive content management system to catalog and retrieve thousands of complex documents relating to international art law. We created an searchable online database of Catalogues Raisonnés for hundreds of major artists.The site is browsable through a number of content hierarchies as well as searchable using full text search.
Technologies Used:
PHP, MySQL, Google Checkout and Lucene Full Text Search.
Elements:
Architecture, Content Management, Content Management System with Workflow, Database, E-commerce / Shopping Cart, Full Text Search, User Personalization.