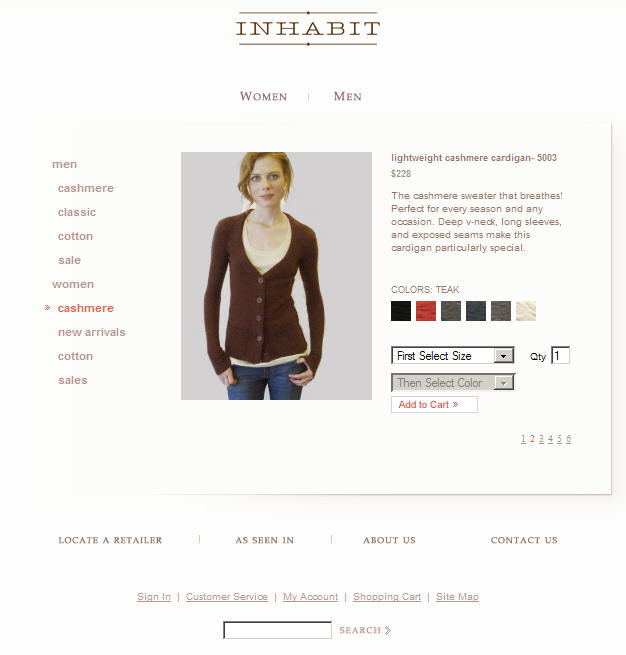 Project:  
www.inhabitny.com/home.php
Inhabit was founded in 2003 to fill a niche hitherto overlooked in the knit market. Their collection of well priced, expertly designed pieces, made from the highest quality cashmere, silk and cotton yarns have found loyal customers the world over.
408 Group working with Behavior Design, created the site including:
A Custom Color and Size Configuration
User registration
Credit Card Gateway
Integration of Flash Animations
A Custom Slideshow Manager
Custom ordering and pre-ordering for customers extranet
Technologies Used:
PHP, OSCommerce, MySQL, Linux , Credit Card Gateway, UPS Shipping
Elements:
Content Management, Database, E-commerce / Shopping Cart.