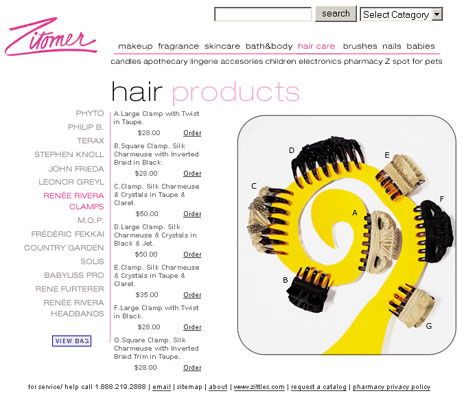 Project:  
www.zitomer.com
Zitomer, an upscale pharmacy on the upper east side of Manhattan, wanted to create an online presence as a convenience for their local customers and to expand their sales to a wider clientele.
Working with the client's designer, we architected and built a low cost and easy-to-maintain, e-commerce website including a shopping cart system with a gateway to a payment system.
Technologies Used:
ASP, MS SQL Server, Windows
Elements:
Architecture, Content Management, E-commerce / Shopping Cart, Full Text Search, Relational Database.