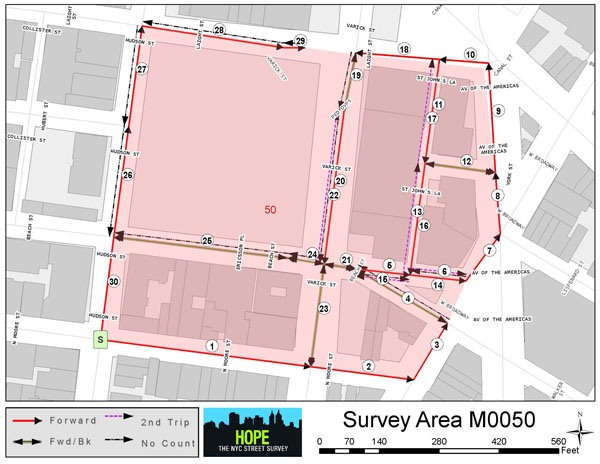 Project:  
nyc.gov/dhs
The Hope Census Routing Project was commissioned by the NYC Department of Homeless Services to provide maps for volunteers to use in its annual Homeless Census.Using ESRI ArcMap and custom developed extensions, the solution provides routes for 7000 survey districts in each of the 5 Boroughs of NYC. The maps provide complete coverage of both sides of the street and are maximized for the shortest route. Directions to the start of the route is provided using Google Maps for Transit.
Technologies Used:
ESRI ArcMap, ArcMap Extensions for .NET, C#
Elements:
Geographic Information Systems, Information Architecture.