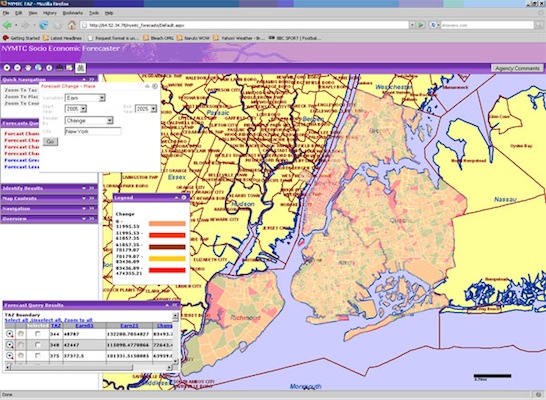 Project:  
The New York Metropolitan Transportation Council (NYMTC) is an association of governments, transportation providers and environmental agencies that is the Metropolitan Planning Organization for New York City, Long Island and the lower Hudson Valley.
This application took datasets of the New York Metropolitan area population and population projections and produced interactive maps showing a number of attributes by town and county over a 30 year period. 408 Group worked on data modeling and interactive mapping development.
Technologies Used:
ESRI Arc Server, ESRI Web ADF
Elements:
Architecture, Database.