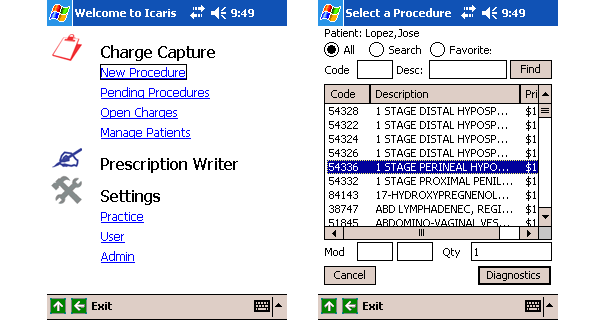 Project:  
CPC Data Systems specializes in the collection and processing of medical claims for hospitals and medical practices. The company wanted to automate the collection and submission of data so that a physician could record charges and diagnoses on a PDA, thus speeding collection and eliminating errors due to transcription and data entry.
408 Group provided a solution which employed Pocket PC's, Desktop Workstations and a Secure FTP Site. The solution was optimized to provide quick retrieval of patients records, medical procedures and codes, using incremental searches. All lookup data can be dynamically updated using a custom developed Active Sync Conduit.
Technologies Used:
Pocket PC, Data Syncronizaton, C++, Data Encryption
Elements:
Business Process Automation, Middleware, Relational Database.