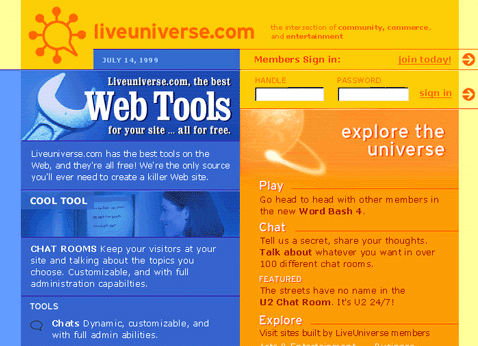 Project:  
liveuniverse.com was created by Rare Medium, one of the top website and intranet development agencies, wanted to expand their business holdings and add a new revenue stream through an advertising-supported, community portal site. The site allowed users to create and manage their own services such as: email, list servers, chat rooms, and discussion boards.
We provided a technical architecture for the site, creating an easily extensible framework that allowed for substantial personalization and easy addition of services. We integrated software and services from a variety of 3rd party providers, maintaining a unified look and feel.
This line of business was discontinued.
Technologies Used:
Java, JSP, MySQL, Linux.
Elements:
Community, Portal, Relational Database, Scalability, User Personalization.